As the world continues to grapple with the effects of the COVID-19, you're constantly in our thoughts. See below to learn how we're supporting you and the community during this extraordinary time.
We wanted to reach out and address some concerns and frustrations over our recent, limited product availability—we hear you! Due to the global impact of COVID-19 we—and many other companies—are seeing large shipping complications and factory delays which is making it longer to get the leggings you love to us and then subsequently into your hands. Please know we are working hard every day to get the leggings (and bras and tops!) you love, into your hands as quickly as possible.

Please make sure to sign up to receive our emails to keep abreast of all our updates and to reach out to our customer service team anytime you have a question—we are here to help! Thank you for continuing to be a part of our Fabletics community and we look forward to bringing you even more amazing styles in the months to come!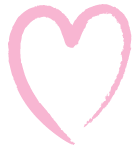 Fabletics
We're currently still able to accept orders!